You are here
34.1
Voting Tax
Summary:
As a condition to the right to vote in a federal election, every citizen shall annually pay an equal tax sufficient to raise revenues necessary to operate Congress, provided the tax shall be $10 per year until changed and never more than the cost of one-fourth of one troy ounce of silver.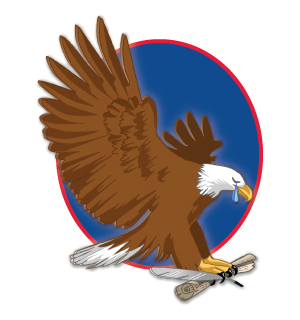 Voting Tax: Proposed Language
Notwithstanding Amendment XXIV, as long as the United States obtains revenue under the Sixteenth Amendment, every citizen of the United States eighteen years or older shall file an income tax return and, notwithstanding any other law or provision of this Constitution, make a tax payment equal to the cost of operating Congress divided by the last census of the population of the United States rounded to the nearest dollar but not more than the cost of one-fourth troy ounce of silver nor less than ten dollars and, upon payment, shall receive evidence thereof, which evidence shall be shown as a condition to the right of such person to vote in any federal election. Such amount until changed by Congress shall be ten dollars and, when changed by Congress, shall be published by the President no later than the first business day after January 1 of each even numbered year.
Commentary:
As shown in our Amendment 34.4 Commentary, the current budget for operating Congress is about $4.5 billion per year. Although almost everyone pays a federal tax of some kind (e.g. gasoline), many pay no income tax, the revenue from which is intended to defray the general obligations of the federal government.
In order to evidence and confirm a responsible attachment to the affairs of Congress and the government and to eliminate voter fraud, we believe a modest and limited voting tax would be an appropriate condition to voting, notwithstanding the Twenty-Fourth Amendment. The intent is to educate voters by conditioning their participation in government by some modest measure of cost, effort, and responsibility, which becomes a badge of honor. Even those who wanted to vote in ancient Greece had to get to the Pnyx before it filled up.
Is there any logic behind this tax? We know that a voter has to take the time to register to vote, which costs time and money. We know that it also costs a voter time and money to go to the polls and vote. We know that a voter pays sales and gasoline taxes in the ordinary course of affairs. However, in our view, he never participates in the actual administration of government unless he fills out a government form and pays a little money. The very act of doing this and paying one's share of the cost of running Congress reinforces a direct relationship between the voter and the government and highlights the understanding that what government does costs money. The process of filling out a form is education, which is bound to enhance participation in government and give us a more informed citizenry. The alternative is that we slowly delegate to others the power to decide for us and their influence over our institutions changes them in ways that protects them from accountability. This has already happened. It is why Campaign Constitution was formed. One thing is certain: the current system is not working since the percentage of registered voters to eligible voters continues to fall. See Amendment 30.1 Commentary. The only inference one can make is that a large portion of actual voters are influenced to vote, not by a concern for country, but by political influence to support or defeat a particular candidate. We anticipate much discussion on this proposal but believe the subject deserves debate whether or not it is finally included in changes to the Constitution approved by the States.